These valves have a burst disc integrated into them to meet DOT safety guidelines, and also have a bleed off hole to prevent the user from unscrewing the tank while full of air, if the tank is unscrewed under pressure the air will vent before turning into a rocket her are some pic's of the modified blodnob valve will also come with a heaver hammer spring.
I will be taking orders if you want one please put ill take one in this thread and send me an email at
brad@selpharms.com
so I can make sure I have everyone's contact info the price for the valves will be
$168.00 with free S&H in the US
Send payment to the address listed below and don't forget to put your screen name in with your payment, and for those on the list out side of the US I will be getting the S&H charges figured out but will need your address so please send me an email to
brad@selpharms.com
.
If you want to use Paypal please send payments to
brad@selpharms.com
and make sure to put your screen name with your payment so there isn't any mix-ups, there will be a charge for using Paypal so the total will be $174.72
THANK YOU
Selph Arms
ATN Brad
16670 S IH 35 unit A
Buda TX 78610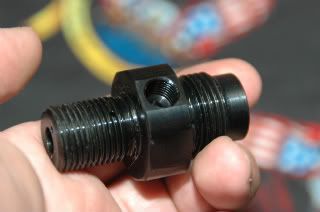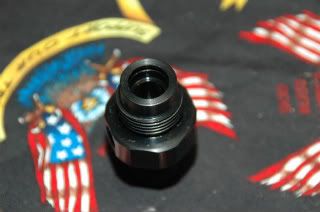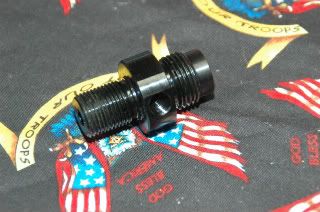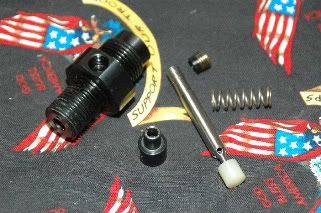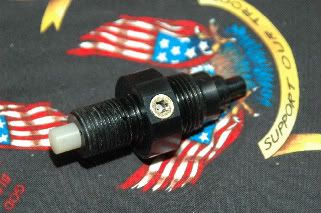 Blodnob Valve adjustment instructions.
First thing you have to realize, this is a valve that needs to be adjusted for your setup, when they were sent out they were only assembled and not adjusted, because everyone has different setups and calibers so here are the basic assembly and adjustments, after you have the valve setup remember never to adjust past the o ring engagement.
Step #1
Install valve stem.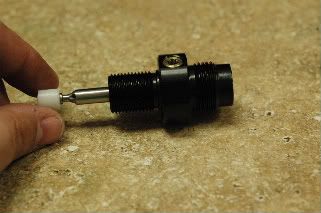 Step #2
Install spring.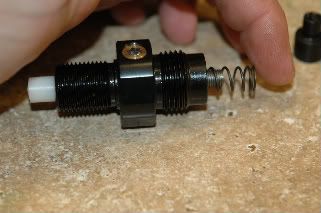 Step #3
Take top hat and install set screw.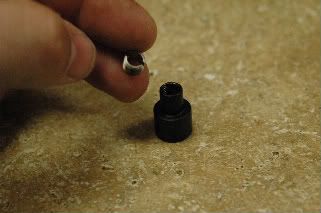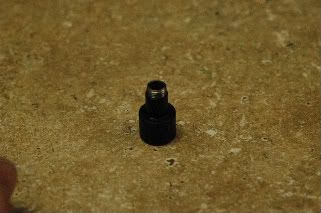 Step #4
Take top hat and install it on valve stem.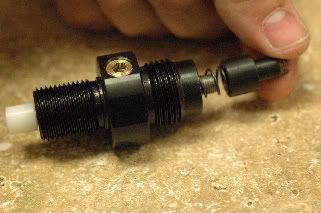 Step #5
Adjust set screw until it is flush with top hat, and then screw top hat into valve until it stops on valve stem.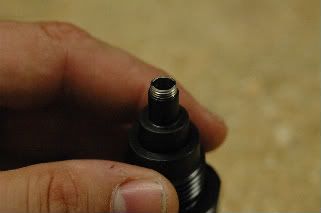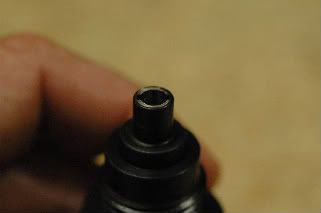 Step #6
You have completed the initial adjustment and when the top hat is pressed down should look like the picture below.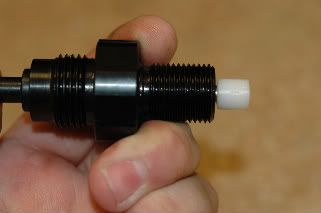 Step #7
Here is a picture of how the set screw looks in the top hat when it is at full adjustment.