My buddy Jerry B. mixed me up a batch of black sure fire pellets exclusive to TalonTunes and they came out NICE!
Here are the 7 ring 70grns compared to Kodiaks.....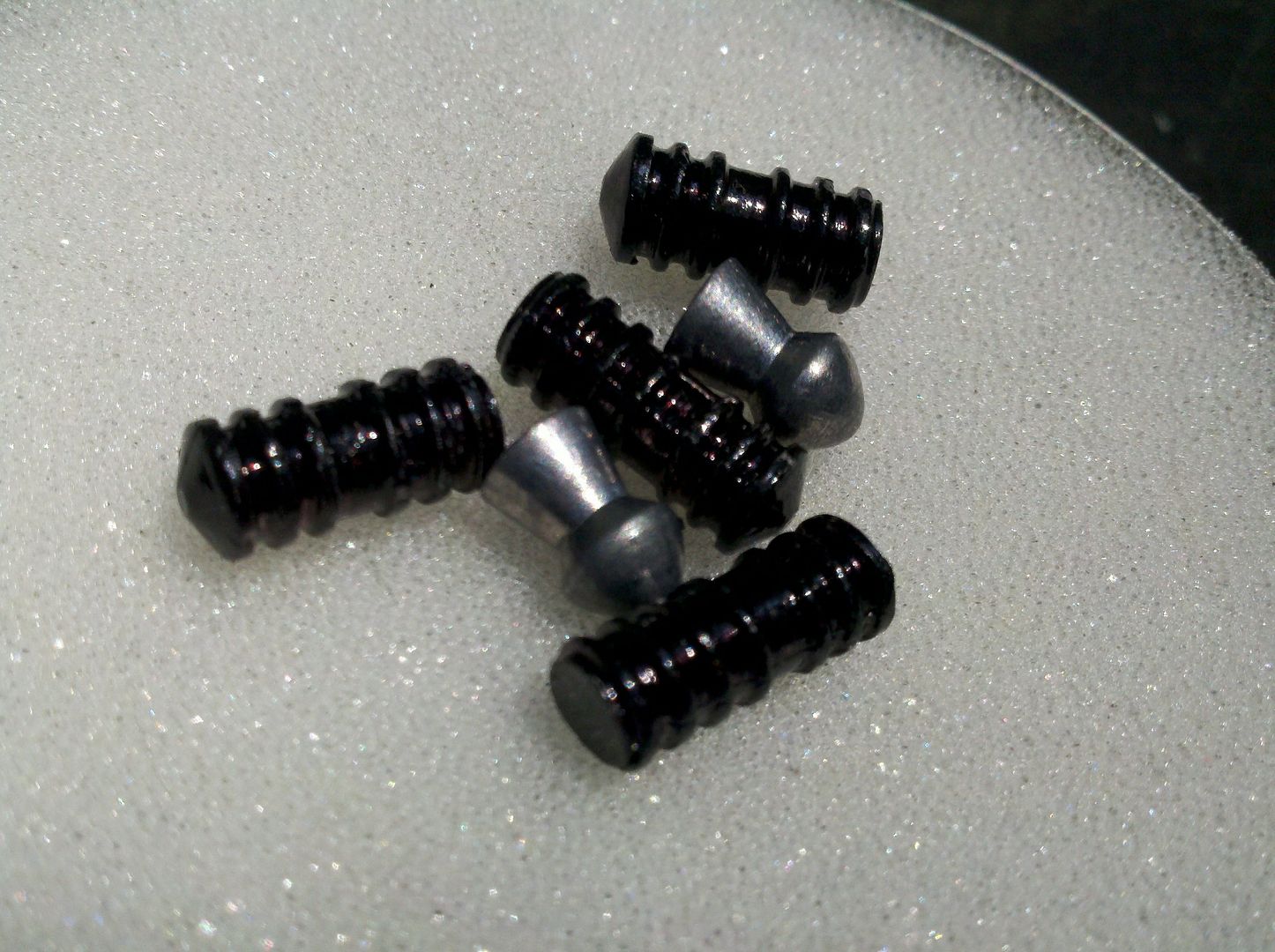 With my tuned Condor and custom hammer I was able squeeze out an average 845FPS for a whopping 111FPE....Here is the rifle I used. Custom AAA.25 with custom grips and Wokbutt.
The breech ID was also opened up so the whole pellet seats with an easy push of the thumb.
Just want say a big Thank You to Jerry for some hard hitting slugs.
Thanks, Tony