First thing you have to realize, this is a valve that needs to be adjusted for your setup, when they were sent out they were only assembled and not adjusted, because everyone has different setups and calibers so here are the basic assembly and adjustments, after you have the valve setup remember never to adjust past the o ring engagement.
Step #1
Install valve stem.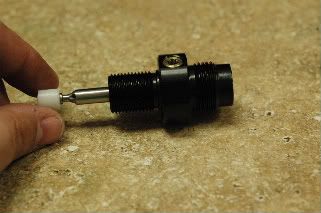 Step #2
Install spring.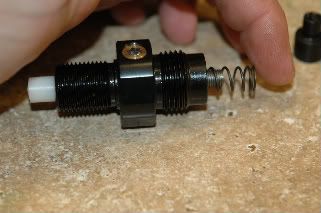 Step #3
Take top hat and install set screw.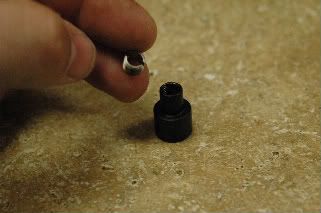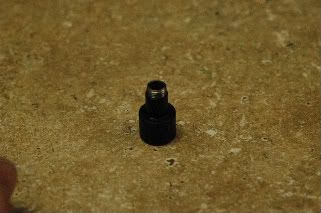 Step #4
Take top hat and install it on valve stem.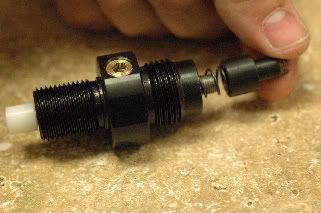 Step #5
Adjust set screw until it is flush with top hat, and then screw top hat into valve until it stops on valve stem.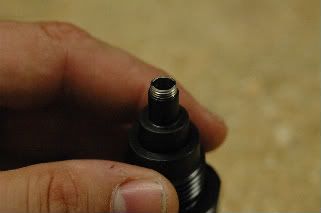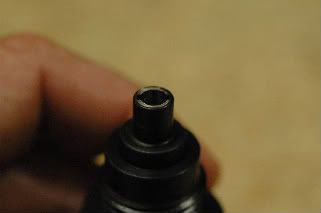 Step #6
You have completed the initial adjustment and when the top hat is pressed down should look like the picture below.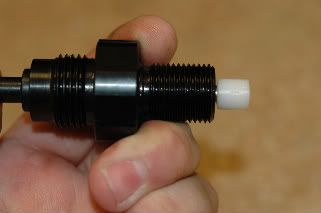 Step #7
Here is a picture of how the set screw looks in the top hat when it is at full adjustment.